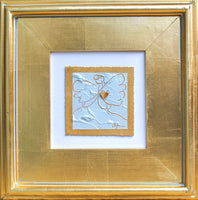 Angel of Hope
A good friend of mine and I started "Angel of Hope", a 501(c)(3) charity dedicated to working with school social workers, counselors, and nurses to share the love of Christ by caring for children affected by extreme poverty, a crisis here in our local community in rural North Carolina. We work directly with area schools and educators to reach families with school age children to help feed, clothe, and provide basic needs for hygiene, comfort, and hopefully a little bit of joy.
100% of donations and the profits from sales of an "Angel of Hope" painting or product will be used to help children living in impoverished situations. Money is used to keep stocked school food pantries and clothing and hygiene supplies within our local Title One schools. Money raised is also used to swiftly aid families in need. Some examples are keeping power and electricity on during the cold winter months, keep the water flowing, keep children warm, fed, and cared for by providing funds for transportation vouchers and even hotel/motel stays in times of extreme need.
Please read more about this wonderful opportunity to help children living in impoverished conditions in Wilkes County, North Carolina and how you can support this by purchasing an angel, donating, or helping in person….
Find Out More or Purchase an Angel
Commissions
Can't find exactly what you're looking for? Perhaps you're considering commissioning me to paint something similar to "the one that got away" or is sold out, or not in the size you desire, or something even more custom! I'd be happy to help you discover what is possible!! Click below to find out more about my commission process….
Find More Info on Commissions Here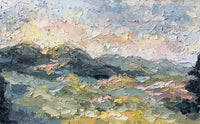 You may have seen my art featured in...
All Art and Images are Copyright Protected
© 2022 Christie Younger Art and TCYounger LLC, All rights reserved.
All artwork is the sole property of Christie Bouldin Younger and is held under copyright even after purchase (more on that here). The images, artwork, and contents of this website may not be copied, collected, or used for personal or professional gain without the written permission from Christie Bouldin Younger. All images of artwork, sold or otherwise, are retained by Christie Bouldin Younger.